As so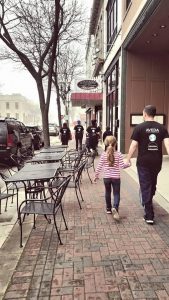 on as we were ready to launch our most exciting Earth Month plans last year, we were told Earth Month would be on hold…indefinitely! What?! We couldn't believe it. It was like Christmas was cancelled.  Weeks went by with so much uncertainty.  We worked tirelessly to fit people in as people scrambled to get their hair done before salons were closed.  We worried 
about the virus.  Were we safe?  Were our clients safe? We were in the middle of a global pandemic, so Earth Month was pushed to the side.
It's still hard to believe everything that we've been through.  We fought through the year and its many struggles, and here we are back to April. We have always loved this month because it was our chance to give back and focus on the positive.  But somehow this year feels different.  It's SO much more than that. In 2021, I think we all are feeling a huge sense of gratitude: for our health, careers, families, friends, and especially our community. We all have been through so much, so "togetherness" feels more important than ever.
When we realized we have been doing Earth Month for ten years, we reflected on how much we have grown together.  We have had an amazing journey with  Aveda, our clients, staff, and families.  Every year as Aveda improves and strives to give back more and more, we learn and grow along with them. We see how this has affected our clients, as they have learned about Aveda's mission and enjoy being a part of it too. They have always joyfully participated in Earth Month, including the Raffle Baskets, Cut-A-Thons, Walks-For-Water, Light My Way Candles.  All of it  has been supported and embraced by our Moda Bella community for a whole decade!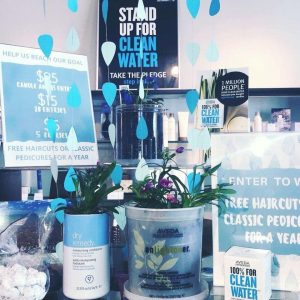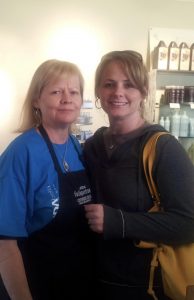 We want everyone to know how much we cherish the enthusiasm and participation.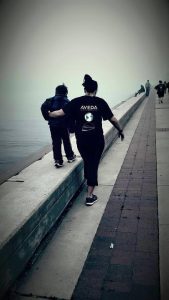 This year we want to continue building these amazing relationships that we value so dearly. Of course, raising money for the cause is important, but we especially want to focus on our community and raising awareness together.  We strongly feel that a sense of cooperation and unity is something we all need right now.  Please join us this month in any way that makes you happy: share Earth walk pictures, tag each other, and show us your smiles! Let's make this the most inspiring Earth Month ever!
From all of us at Moda Bella Salon and Spa <3
https://www.charitywater.org/moda-bella-salon-and-spa-1/moda-bella-2021-earth-walk