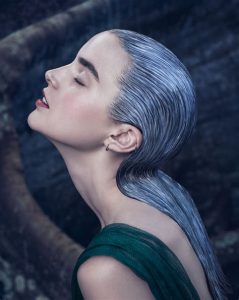 When it comes to our skin, we all know that choosing the right products, establishing self-care routines, and layering products are all important. Applying these same principles to hair care is the best way to get the healthy hair we all dream of and get the most out of our products.
Exfoliating and hydrating the scalp allows the benefits similar to a facial.  This in turn, promotes healthy hair growth.  Think about it like clearing weeds from a garden, tilling the soil, and planting seeds.  If you keep giving the soil plenty of water and food, beautiful and lush plants will be the result.  Scheduling a Pranasma Scalp Treatment to purify and nourish your scalp or using Aveda's Invati System to maximize your scalp health and protect strands from thinning are two great ways to start nourishing your scalp.
Hair and skin both need nourishment to promote healthy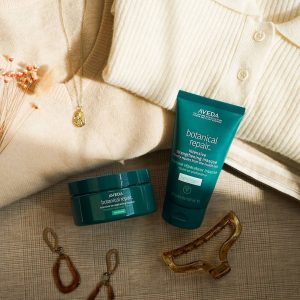 hair growth. Determining whether you need to more focus on infusing moisture or strengthening and building bonds is the first step in choosing a masque. Botanical Repair™ Intensive Strengthening Masque intensely repairs and strengthens hair instantly. Botanical Repair™ Strengthening Overnight Serum creates an invisible veil over each strand to minimize friction
and help prevent damage while you sleep, reducing split ends by 84%.  If your hair is more dry than damaged, you may instead want Nutriplenish™ Treatment Masque. This nutrient-infused hydrating masque treats dry brittle strands and restores hydration for shiny, moisture-rich and healthy-looking hair.  Some hair needs both therapies and may benefit from adding a leave-in conditioner to either add moisture, add protection, or strengthen bonds.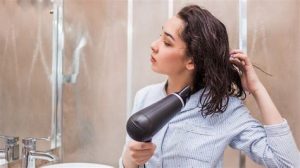 Hair protection is a final and critical layer to your hair care routine.  Leave-in conditioners can help prevent lasting damage from UV rays and heat styling.  Brilliant™ Damage Control™ is an Aveda favorite for any hair type that helps protect against thermal damage and reduces breakage from combing.  Damage Remedy™ Daily Hair Repair leave-in-treatment de-tangles, protects hair during heat styling, reducing breakage by 90% in just 1 week and protects against thermal damage up to 450°. Nutriplenish™ Leave-in Conditioner Lightweight leave-in conditioning spray hydrates and replenishes hair for 72 hours while de-tangling and protecting from thermal styling up to 450° F.
We have all purchased products for our skin or hair that didn't give us the result we were looking for.  Sometimes it's not a poor product, but can simply be the wrong product for our hair.  If your ready to show your scalp and hair some love, call today to schedule your complimentary consultation.  It only takes a few minutes and our staff at Moda
Bella Salon and Spa is always happy to help you get expert advice on the best and most effective self-care routine for your hair.  Call us at 262-694-7575, or try easy booking at modabella-salon.com.  We always look forward to hearing from you!